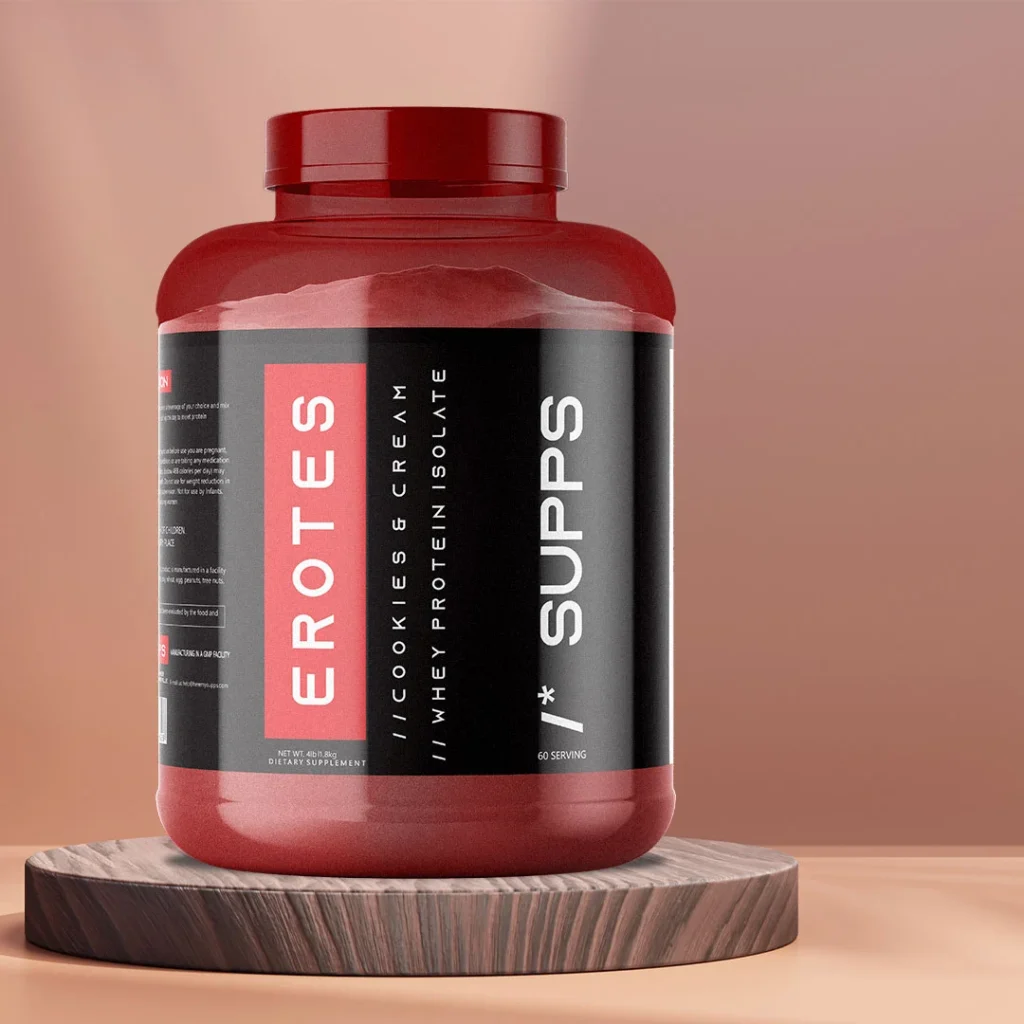 Protein powder is a supplement for boosting protein intake. It's important for tissue repair, muscle growth, and overall health.
EAA and pre-workout supplements are vital for boosting energy, enhancing endurance, and promoting muscle growth during workouts.t;
Omega-3 and multivitamin supplements are vital for overall health and well-being, providing essential nutrients and supporting various bodily functions.
All SUPPS products are proprietary blend-free, giving you full transparency into what you're supplementing, helping you optimize your athletic performance and human potential.Our supplements are proudly manufactured right here in the USA
We specifically design products built to fuel your athletic performance, increase strength, improve endurance, and optimize muscle recovery.
FEEL MORE OF EACH HARD-HITTING SCOOP!
We named our pre workout ARES for good reason – it will have you hitting the iron with full intensity from the minute you step in the gym until you pump out your last rep. This isn't your run-of-the-mill pre workout that over promises and under delivers.
Our goal at SUPPS is to improve your performance by providing higher doses of clinically proven ingredients. If you want to row harder, sprint faster, build more muscle and get stronger, you need clinically effective doses in your supplements. Many competing brands use proprietary blends that don't disclose how much of the ingredients they use in their products. Without transparency in labeling, you'll never know if the products you're using and paying for will help you reach your goals. 
4 Different mouth watering flavors
No Blends (Transparency):  Other post-workouts use blends and complexes and underdose key ingredients. You won't find any hidden blends in ATHENA EAA PLUS 
INTRA-WORKOUT. We give you complete transparency and tell you exactly how much of each ingredient we use.
Best ECAA's I've tried so far
"Game changer for my recovery, flavor is great, I can feel a difference within a few hours.."


Best whey I've had in a long time
"Only been using for approximately 4 weeks. Taste great, easy mix, only one scoop and so far seems to be working.."
Best supps ever at this price range
"I love this product! The Cookie creme, and cinnamon  are by far the best! You won't find a better quality protein out there.."
Maximize Athletic Endurance And Prevent Muscular Fatigue† With ATHENE EAA PLUS

Get Rs 100 off on orders over Rs 999
USE CODE : SUPPS
All rights reserved. /* SUPPS